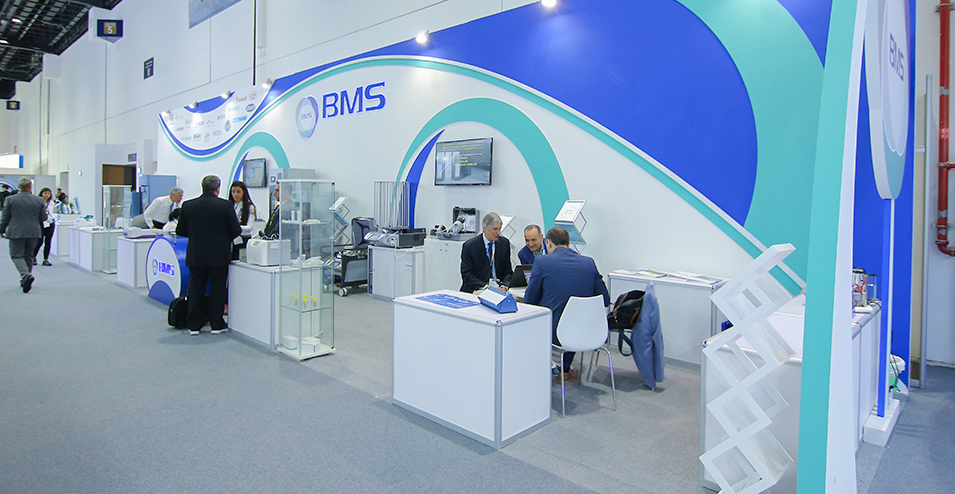 Published on: 03 of February 2020
Medlab Middle East, Dubai (U.A.E.) - 3 February 2020
We are pleased to announce that this was our best exhibition turnout, at Medlab Middle East in Dubai, UAE, with over 1000 visitors.
The BMS team participated on February 3-6, 2020 in Medlab Dubai, at booth number Z5-A01 and we were very pleased with the turnout, which exceeded 1000 visitors, our highest number yet.
BMS has proudly gone 100% digital during this exhibition, part of our social responsibility focus. Being fully digitalized, allows us to respond back to you within 24-48 hours after the meeting.
Our partners, experts in their product lines, from France, Italy, Germany, Switzerland and USA joined us on the booth, to share with you their technology, answer all your questions and provide quick trainings as needed.
We exhibited a range of instruments, more than 40 were displayed on the booth. The main highlights were:
Smallest Footprint of CO2 Incubator (15L) - South Korea
Portable Media Preparator - MEDIAWEL 10 (10L) – France
Slide Stainers – Switzerland
More than 30 customized product trainings and mini-seminars with experts, were conducted on the booth, in Arabic, English, or French, upon request.
Come and see our latest products, ask questions to the experts, get direct quick trainings and get to know our team.
Click on 'Subscribe Button' to book an appointment and come see us at Medlab 2021!